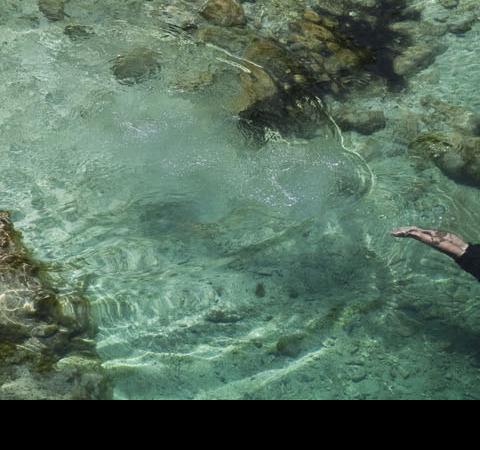 Über Mich
Thomas Kalak lives and works in Munich Germany.
He first started to get involved in photography when he was travelling the world as a professional skater in the early 80´s. In this period he was working for all major magazines of this sport (with Tony Hawk, Steve Caballero, Claus Grabke, Steve Alba etc.).
His work was focusing on both - portraing the sport and lifestyle of the international skateculture and - on documenting the experiences he made travelling new countries. This faszination of exploring the world meeting and portraing new cultures, their people and lifestyles has been til
...Weiterlesen
l now and since more than 30 years the strongest influence in his photography.

Since then Thomas Kalak has worked for national tourist boards, advertising agencies, tour operators, publishers, magazines and renowned creative directors like Terry Jones (i-D, with Wolfgang Tillmans). The list of clients includes international brands and companies like Reebok (with Jürgen Klinsmann), LTU Touristik, Meier´s Weltreisen, Marie Claire, Shape, Max, Jetzt, Stern Jahrbuch, Photonews, Chivas Regal, Puma, Bogner, Adidas, Benetton (with Luciano Benetton and Gorgio Galli), Marlboro, Tirol Touristboard, Tjaereborg, Der Tour, Swatch, Tourismuszentrale Rügen. His work has been featured in newspapers like Süddeutsche Zeitung, Frankfurter Allgemeine, Westfälische Nachrichten and shown in internetmagazines like T-Online Magazine, Streetwear Today, Dezeen, Actuphoto Actualite Photografique, Page, Fotomagazin, Doors of Perception, Novum World of Graphic Design, Standard Wien, Encore Magazine, Twenty 2wo Magazine, La Repubblica, Hatje Cantz Fotoblog.

From 2007 to 2014 Kalak has been commissioned by the Swiss travel concern Kuoni to travel the world and take pictures. The photography had to adapt Kuoni`s visual language and corporate colours.

Kalak has received several awards and award nominations from photography and design competitions such as IF Design Award, German Photobook Award, Design Award of the Federal Republic of Germany, International Photography Awards or the International Aperture Awards.

Beside his commercial work, pictures of other projects like his book "Thailand - Same same, but different" have been published in award winning publications and shown in various exhibitions (www.thomaskalak.com). Some of his latest solo exhibitions have been shown in Art Museum Pablo Picasso ("Bangkok Cableways"), Westfälisches Landesmuseum Herne ("Hanoi - Ästhetik des Innehaltens"), Landesmuseum Brandenburg ("Archäologie") in Germany.