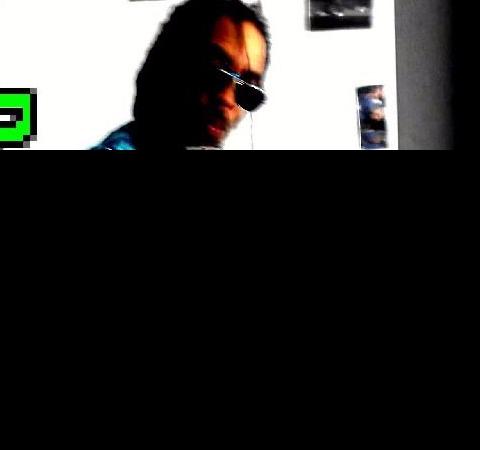 Ras Paulo & the Family - Band
München
Über Mich
English
Ras Paulo is a trustful singer song writer, Reggae Artist from Cape Verde Islands.
Mystic Reggae world that will have your mind and soul in trance and on the beach, you will love Ras Paulo music and you will play his songs again and again. Everyone talk about his songs,an original and motivated musician.
He started his career in Lisbon, singing education at music academy in Lisbon,
A singer don't have to learn singin
you just have to sing.
Actual residence, twisting crossing
Europe spreading the love
making progress writing Lovely songs and loving performances
de
...Weiterlesen
veloping his music activity and attention from People in his circle and the feel of the cool breeze of the atlantic ocean.

Ras Paulo is a fountain and inspirational for newcomers.
Exactly the sound we love.
A voice that speaks spiritually to the soul of all on the planet earth.

I would say when listening to the album Microphone prepare your self for a journey through the passt to the future here and now. Singer songwriter and stage performer with right message, right arguments world heritage taking in protection
His fanbase is growing more and more with massive followers.
Always sorounded by friends inspiring for next writing.




Born with the spirit of music kicking off his remarkable songs, to be taken for movies Tvs reports, online streaming and never bad critics.
Brilliant and unique art of interpreting music.


In his Childhood he wanted to be an Athletic,
football player, marathon runner or
any other kind of sport but since the time he found music in his head he doesnot aply to any other social activity but simply just music.
The lost of his relatives left him in a critical situation till today,


His music is well streamed, songs easy to play, very nice art of interpretation easy listening songs with strong motivation, for example, Microphone, Persona non Grata, Top of the Hill, Lonely Road, Good Morning, Everytime, Inna Berlin and others.
Change the world in 3.30 song.

Ras Paulo is very proud to present his 9th album release and you should never forget arranging a song can take 5 min a year or more till the song is ready.

Decent clear lyrics , songs which never go out of fashion,
in English Crioul Portuguese, Slang or Rasta language.
You never get tired of listening Ras Paulo's songs.

Every single tone is well analized by musicians all what it takes till the song is listenable.
Style: Reggae Roots World, my Roots deep in me,

Sweet Rhythm Guitar Piano, Keyboard,
Percussion nice gaps, nice gaps deep Bass Line and steady Drum kick like heart beat,

Listen to the songs and discover more arguments for your self. Check out Youtube Channel. Many, many years Joining a lot of concerts in his music history, Festivals and concerts.

Whether Electric or Acoustic .
His performances are never dull but
full of energy and conviciona.
On stage I'm altive.

Band support.
Ras Paulo & Family.
Very Profissional and experienced on stage.

When he was a small Boy he used to be the entertainer at home enfluenced by his father which could play guitar and sing too. Without thinking of, to be where he is in the music business today.

In this challenge, overload streming, a lot of stars, stars, super stars and mega stars, but if you make good music you find listeners.
Exist people's who support you
You should never forget that you can do better.

The moment of History.
For the very first time on stage, live and direct. Ras went to a party with friends a band playing a song, in my sense the singer wasn't singing right, ras step up on stage asking the band to rewind and play the same rhythm , I take advantage to perform the same song on my own, for the first time singing on electric and with a band, that was a kind of excitement "highlight" for me my friends and about 50 persons in the Club.

After the performance feeling like a man of the match, fall off aplaus and repeat it again, from that moment on I said to I self
Music is my life and i don't let this feeling go away from me.

Following thru an announcement an Portuguese cover band by the name "Orient " was looking for a front man and I started to join the band as a singer for a while, achieving access to music scene to get known around as a singer showing out within I saw a open space in the music scene for I,

Invitation from other bands performing all around Town,Country side salient and councencious as a front man
Acting
Acting professional in the scene well tuned, feeingl confortable on stage
gaining respect and consideration,

Taking steps forward with other teenagers dread locks brethrens, they grounded a Reggae band by the name (The Numbers ) the first Reggae band in all Luso Africa Countries.

One of the first lyric I wrote in my life was "Front Line"
We started to show out joining respectable stages doing well feeling like kings, brand new style with Bob Marleys help, new day is born feelings Irie, lerning about the culture, better concept writing own songs, flashing around a band with skills and original, but we stopped to make musc together, we went apart because of personal reasons.

Because we were all from different countries.
Music speak the same language.
Music from the heart straight to your soul.

Many of his songs are linked International
surprisingly and emotional feelings soft voice and melodic as always strong sound and passion.

Gaining progress as a singer developing his singing culture, showing some skills upwards.
Ras Paulo is good entertainer, writing nice songs and I'm his fan number one
for the first time that I get in touch with his first Album.

Ras 9th final work, doing his best to satisfy the community and voluntary, paying attention and consideration to all and specially those who listen this kind of sound.
My fascination for music is irresistible, intolerable until today,
I just can keep going on making music!


Proud to present his 9th Album release as you know to produce an album is not easy

Ras Paulo's Discography:
From -1990 -2016- {Studio Releases}
9.Songs Collection LP 15
8. Freedom Deliver LP 14
7.Lisboa Single 13
6.Musica EP 10

5.A Little Boy Sgl 13
4.Inna Berlin EP 12
3.Where Happiness Lives - Maxi -11
2.Grata Persona LP 00
1.Microphone EP 96




Partners:
ras music, US Record Label / compilations
available everywhere.
Best songs, actual

1.Melody, Anangel
2.Lyrics of my Life
3.Mellow Mellow.

Excellent songs collection in-between top and stars, mostly every where you can find this music.

Actual Band skills, State Show
I ´ve joined in life so many bands, diverse musicians styles from all over the world and today he has a solo program,
support
* Ras Paulo & The Family Band *

2. Refreshed program
3. Great appearance on stage
4. Play quality, entertaining and accessible to wide audience.


No complication in my song
but emotions,
emotion is real
true feelings.

Original and motivated singer songwriter and stage performer with right message, right arguments, world heritage taking in protection, mankind understanding.
On stage I'm another one.

Environments motivations, freedom, right to live, nature protection, self protection, care about things achieving goods, helping people, progression, also different opinions acceptances, social understanding, trust, mistrust and crises if you you know that it means, living in the world as a persona non grata.

Hopping my song help you to solve your problem.

Peoples show him much respect because of his coolest way of singing,
Style is unique untouchable, mystical art of expression valuable, truly reggae roots and decent lyrics, tropical feelings , very smooth reggae roots rhythms, to be a part of our day. A world to be discovered by you.



awesome musician from Cape Verde Islands to his native country speaking.

Crioul, Portuguese, English, slang, Rasta Language and other idioms.


Today he is Kicking off his sound forward joining a lot of bands, performing music arts with Jamaicans and musicians from all over the World.

His Music is a kind of mystic Reggae world that will have your mind and soul in trance and on the beach, you will love Ras Paulo music and you will play his songs again and again.


Touring thru Spain in the end of 80´s, performing cover version songs with a band.

A man in the middle, very simple person, a man who pretend walking than driving a man who think Global, with massive followers, a man who to follow, a man who care for World Climate Worming, Children in need and other matters, a party starter too.

Example and Idol for newcomers in the music scene, beloved by all kinds of people, specially by Young People, message clear and positive, direct in the heart,
very Cultural and pleasant to hear.
Good vocal.

His fans says your music is a kind of medicine to my Soul.
Relaxed atmosphere in it.

Melody in the voice, emotion and spiritual expressions.
Such as a heart beat. Effectively to fulfil the complete package for gladly listeners,
You can find the magic, listening the songs

New bright light, Interpreting his own songs inspired from his own environment
of own life experience in the world as a multicultural.

winning the cast continually developing his music culture, Getting deeper into the music world suddenly he found music in his head along the way into another music world called Reggae,

Life.
Over 20 years making music for you.
You might fall in love with his sound on the second bar.
A reflection of the most inner parts of the soul.
Sit back and get ready to feel the nature and the love of the true pure energy of his songs.

Ras Paulo's Songs are recommended by a lot of people, thousands of followers
Over 3oo hundreds subscribers
-----'----------------------

FAN COMMENTS

Minnie

Hey I must tell you that I am so impressed with your music.
Are you going to upload new tunes anytime soon?
???
Today 3:21pm




Herschel

HI! FIRST, I REALLY LOVE YOUR MUSIC! SOMETIMES I THINK MUSIC SHOULD COME WITH A WARNING: CAN TAKE OVER BODY & MIND!

03/12/17

Viola

hi, send me a link to where I can buy Lyrics Of My Life? Awaiting your reply.
Today 8:27am


Comments Add new Comment View All
ZTP
ZTP
6/8/2011 3:28:07 PM
Jah mon!!! Rastafarout man!!! I dig it, truley my friend Im gunna throw up a couple of my reggea tunes soon hope you stop in to check em out!!! i have a studio in my house if you ever need a guitar player to give you some licks let me know I would rip it up for you!! My friend, Im very impressed you got the flavor thats fo sho!!! Keep up the great work !!!



denise cascione
denise cascione
5/7/2011 5:23:04 PM
the spirit is in the music, my friend
wishing you continued inspiration...

love your music..
denise


Mollie

Hi! I just stopped to show my support for your music. Thanks for creating great music that we(fans) want to play over and over.
Today 11:48am

I just can say thanks for your appreciation and consideration and
knowing that my music has taste.
I feel great. Thx again.
Today 5:01pm
Send


EM GIEL
EM GIEL
4/6/2011 9:47:36 AM
Ras, awesome sound and voice, love your music. Schoene Gruesse an Deutschland von New York, All the best EM GIEL



Stoneman
Stoneman
2/18/2011 2:11:07 PM
Respect! Awesome music!

Stay Blessed,
Stoneman



SILVERWOODSTUDIO
SILVERWOODSTUDIO
2/16/2011 2:30:20 PM

Ras

It ia an absolute pleasure to hear your music and we are blessed to meet you here!



Ras Paulo
We connect our selves to our daily living and history ´ and from that we get inspired to Write a new track


Viola

hi, send me a link to where I can buy Lyrics Of My Life? Awaiting your reply.
04/01/17


It is a pleasure!!
Nice choosing:
Lyrics of my life,
04/01/17

Keep me updated with what is going on in your world
Today 8:38am

No problem,
I'II inform you.
Wishing you a good day.
Today 10:39am
Send



View All

IndieMusicPeople.com ©2015-2016 Indie Music People
All Rights Reserved




Thank you, because magic may not be real.. but your songs are truly magical!
04/06/17

You make me feel!
Magic is fantasy.
One Love.
04/07/17

Listening to Lyrics of my Life! I'd recommend it to anyone.

Today 8:38am

I'm lovin'it


Viva La Musica
The Gift of Music

If you can align Ras Paulo and his band on your stage it will be pure whisper to your watchers, because of their penetring sound melody.
--------------------------- #raspaulo
---
Ras Paulo & Family Band sind in der Musikszene zeit 80er bis heute ohne stoppen.

Mehr veröffentlicht, die beliebtesten Songs sind Persona non Grata, Front Line, Where Happiness Lives, Good Morning, Inna Berlin und mehr.

Ras Paulo stammt aus Kap Verde wuchs in Lissabon Rastafar Kultur angepasst, lebt derzeit in München erste echt Reggae Master Haltung, Wurzeln Mann, Veteran Leben lang im Dienste der Musik sonoren Körper und Seele.

Die Musik ist gut effektiv humorvoll und original, ein gute sound Paket.

Die Band Präsentieren einzigartigen Ton.

Band members.
5 Musiker.

Schlagzeug: Andi Dread
;;;;;,,,;,Bass: Bob Thomson
Keyboard: Philip Baptist
Guitar: Wolfgang zinned
Vocal: Ras Paulo
Stil: Jam Rock
Reggae World.

Bitte melden Sie sich für mehr Details